I had my old iPhone to sell and though to move it on ebay. Checking the prices of completed items I saw that the upper end in pricing was about $67 so I thought that that would be a reasonable buy it now price.
I had only read the other day this article about someone selling their Samsung Galaxy Note on Craigslist (NSFW) toronto and thought to emulate with my own flavor of satire.
Here below is the top of my ad so you get the angle. Click it to see the full image yourself.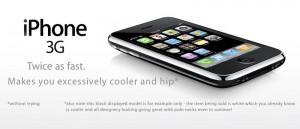 Clearly the ad worked as it sold the item in less than 5 minutes!
C